We have participated the annual exhibition at the International Calligraphers Associarion in Tokyo 2019.
This year one of my studetns has won an excellent work. I am very happy and proud as a teacher.
I have also received an excellent work prize, which I am happy about too.
Here are the works we have them returned. We are always impressed with how beautifully they mount each work.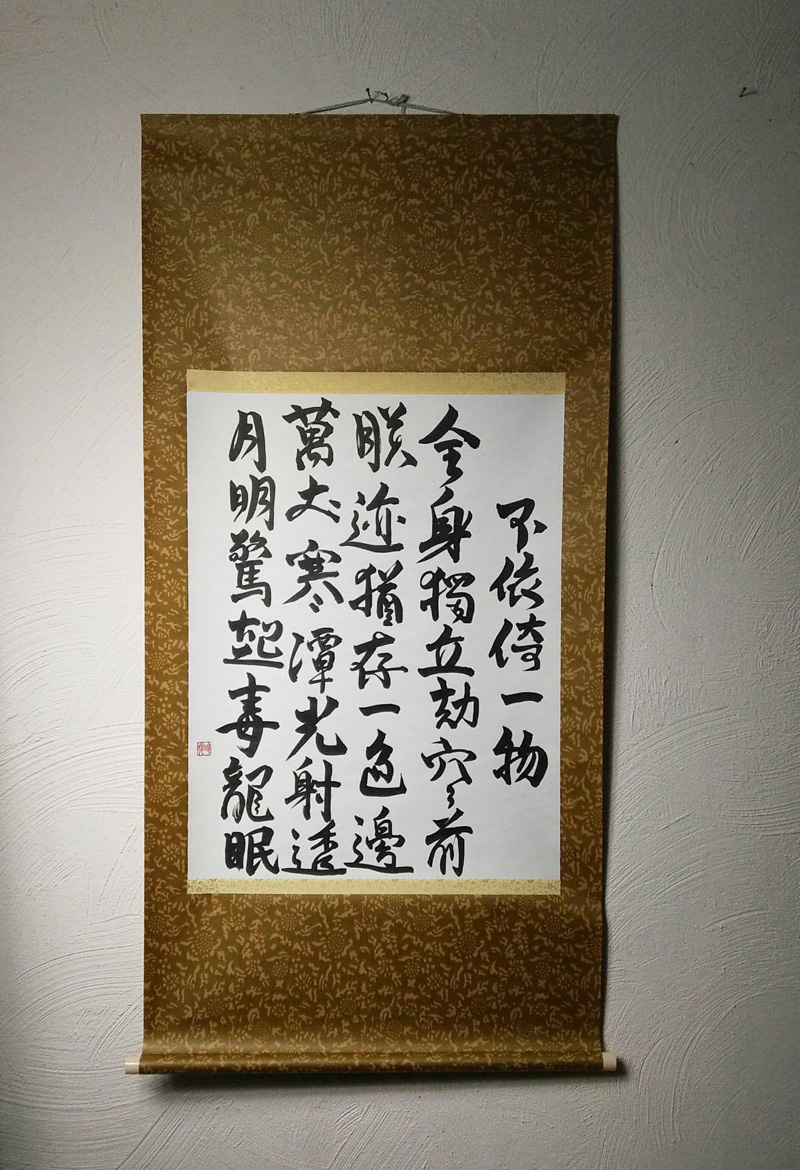 "新釈大智偈頌 (Shinshaku Daiji Geju)" by Renate san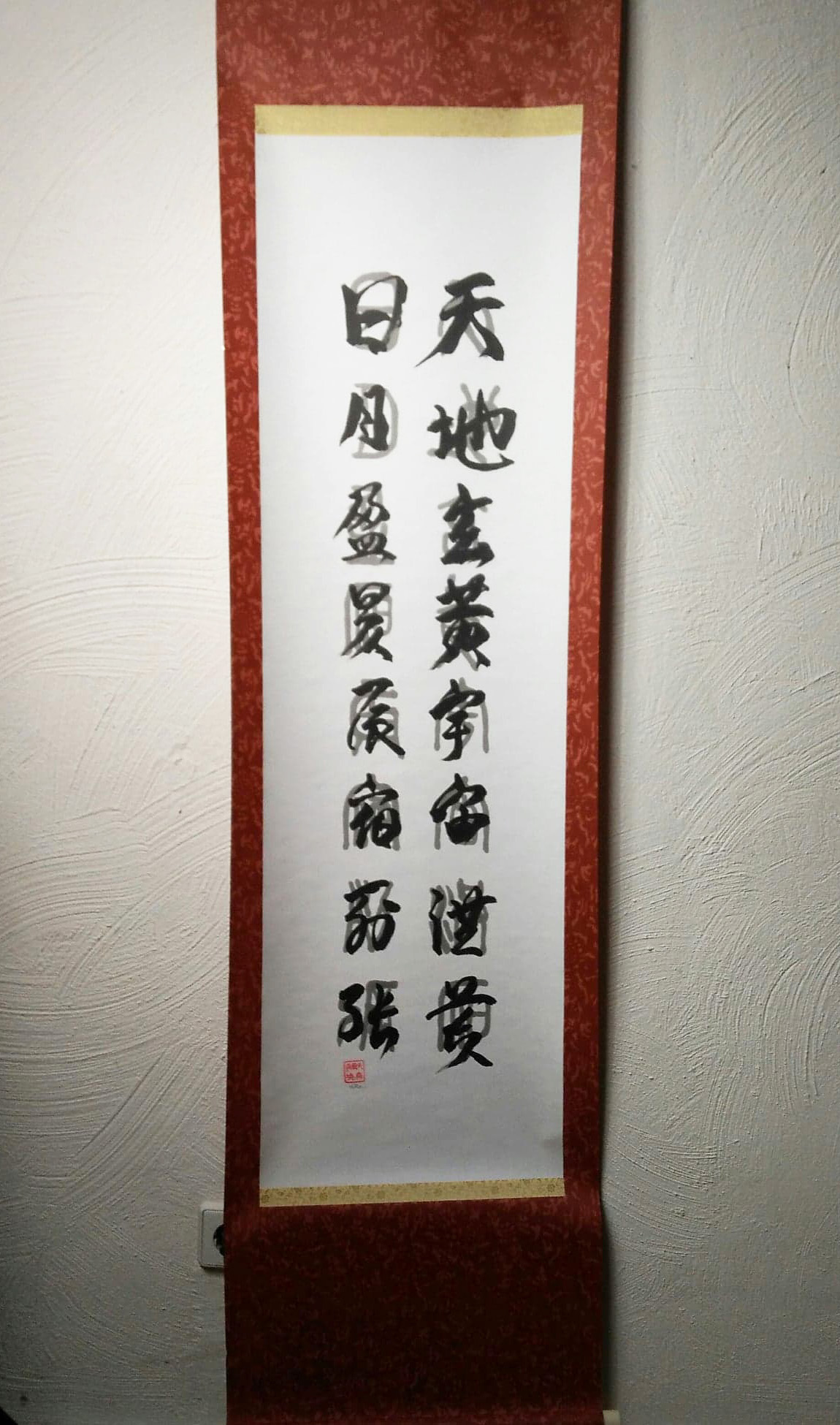 "千文字 (Thousand Character Classic)" by Wulf san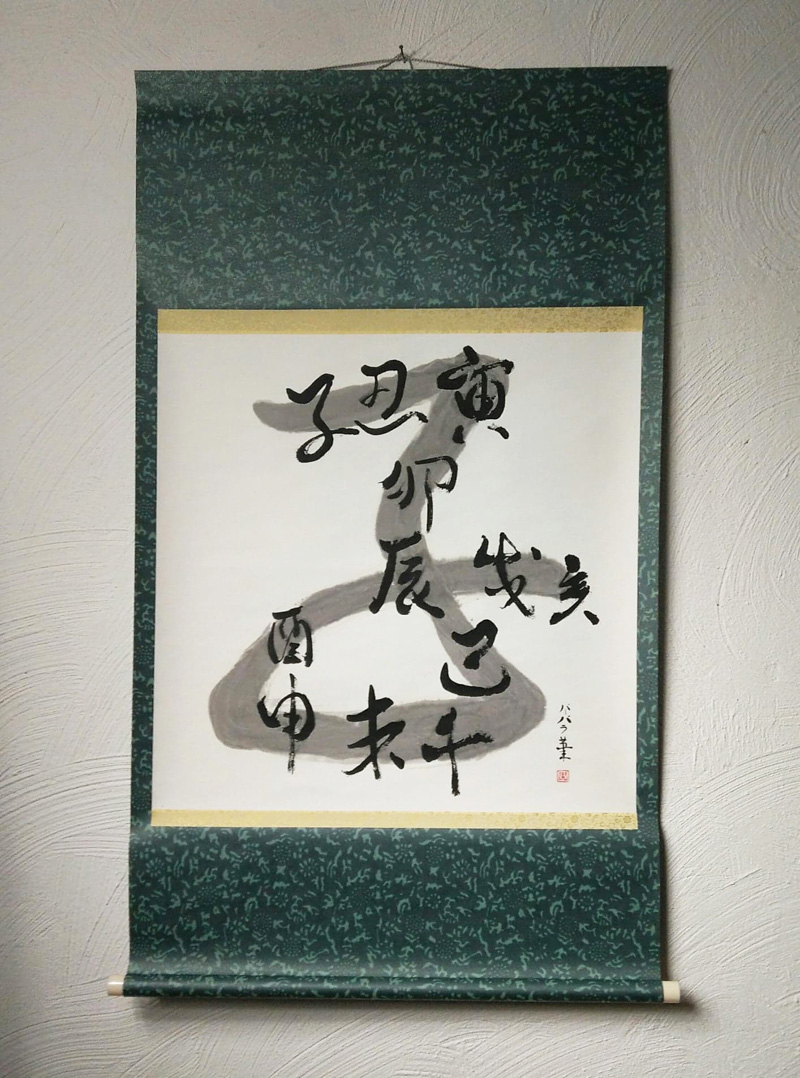 "十二支 (Earthy Branches)" by Barbara san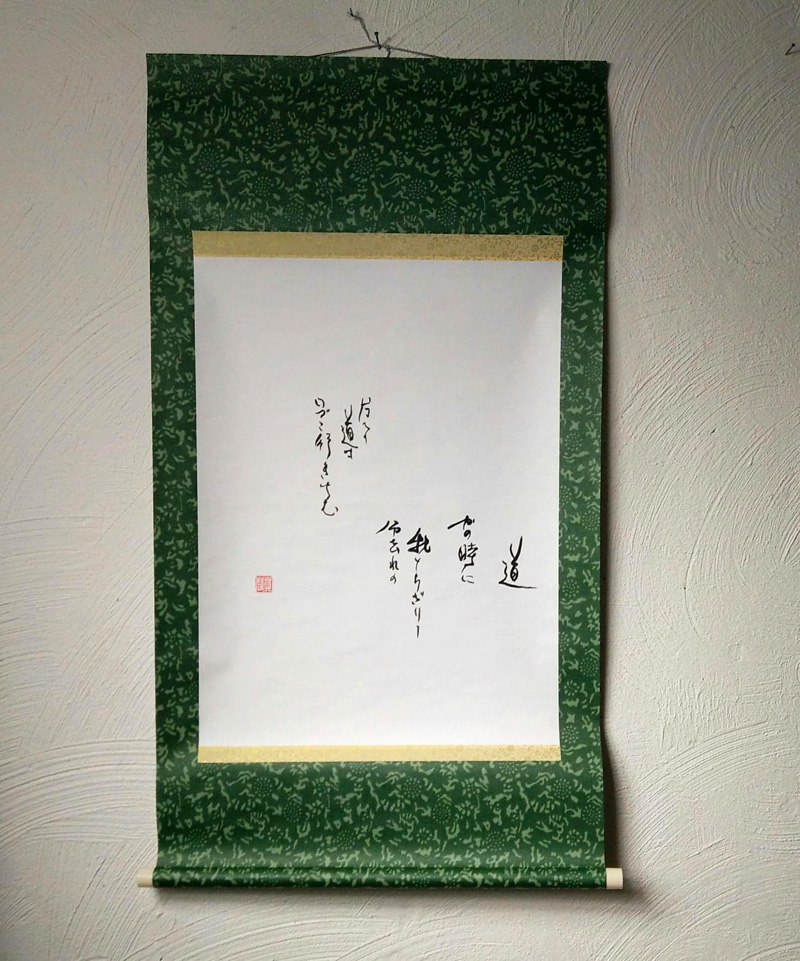 "道 (The way: poem by Empress Emerita Michiko)" by Klaus san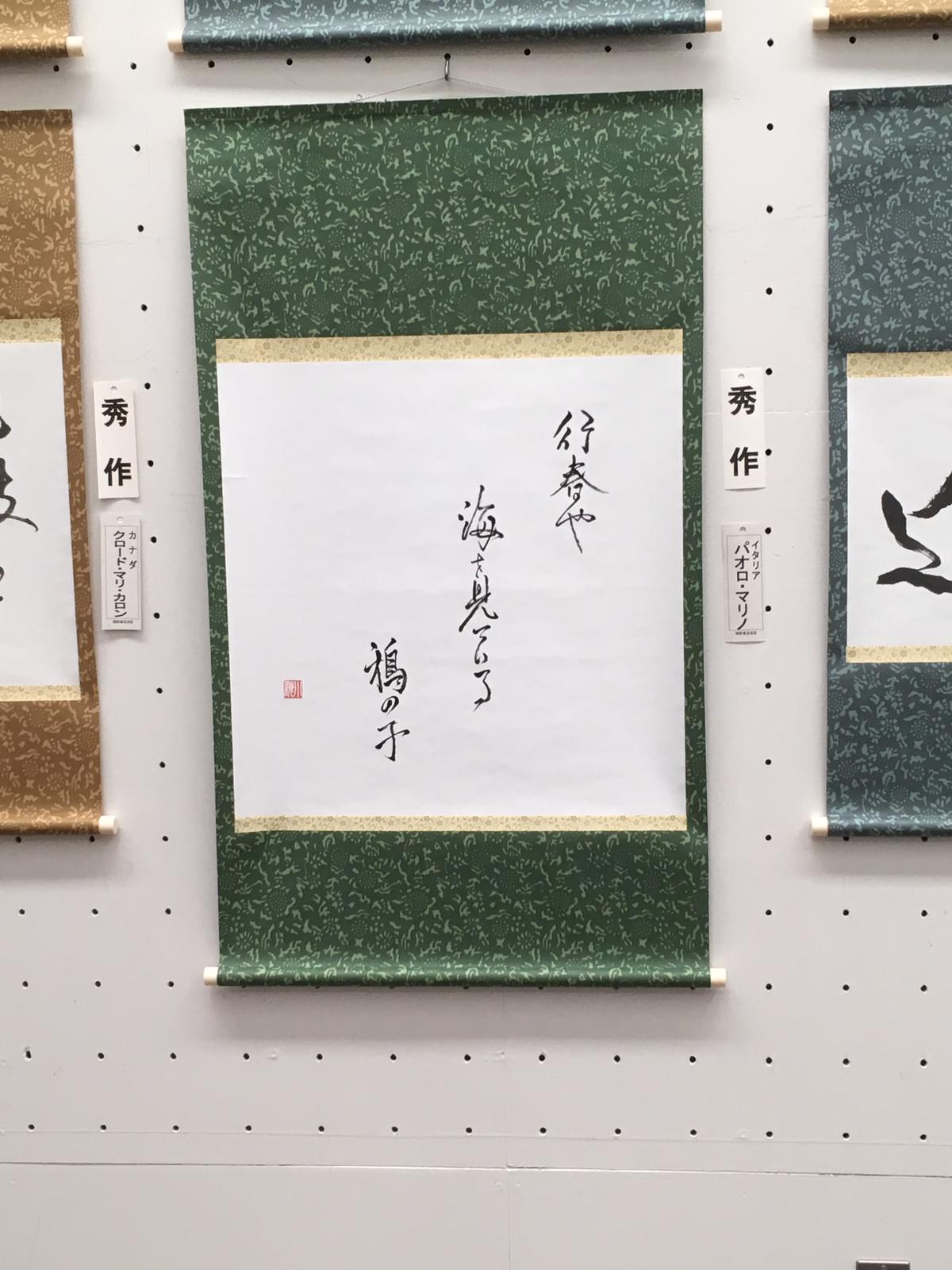 Haiku by 諸九尼 (Shokyuni) by Paolo san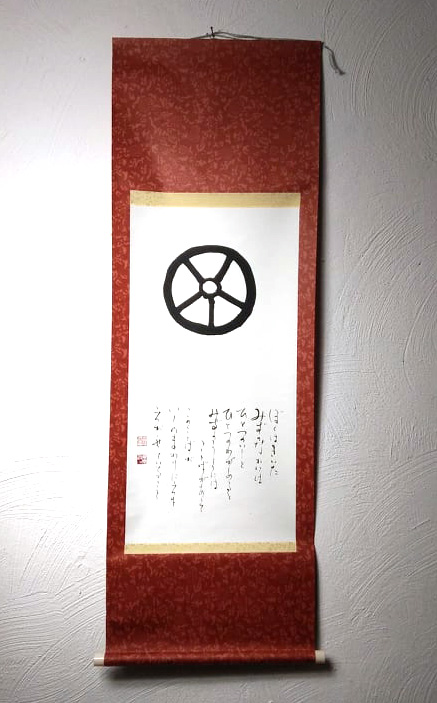 "Ich höre (poem by Paul Celan)" by me
More photos from the exhibition is available from the Association's official site : The International Calligrapher's Association Exhibition 2019.